Meet the Optometrists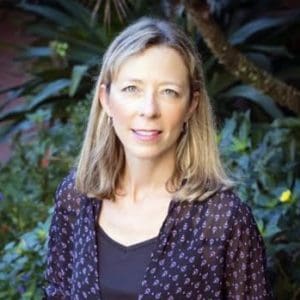 DR. ANGELA MARINO SCHRAMM

Dr. Angela Marino Schramm, owner, has been with Ocean Optical since 2005.   She received a Bachelor of Art from the of North Florida , Jacksonville in 1998. She then went on to graduate from Nova Southeastern University of Optometry in 2003.  She began practicing in Palm Beach county until she was able to return to her home town of Stuart.

Dr. Marino Schramm has served on mission trips to Costa Rica to provide eye care services and works locally to provide vision screenings to schools and businesses. Dr. Schramm provides comprehensive exam examinations, contact lens fitting, and pediatric eye care.  She is a member of the American Optometric Association, Florida Optometric Association and the Treasure Coast Optometric Association.

Dr. Schramm resides in Stuart with her husband and two children.

_________________________________________________________________

Dr. Regina Manes graduated from the State University of New York State College of Optometry in 1985. She then completed a post-graduate residency program specializing in ocular disease. During this residency, she also supervised interns at the New England College of Optometry Pediatric Clinic in Boston, MA. In 1996 she received a masters' degree in Developmental Biology from the Neuroscience Department at the University of Oregon. I n addition Dr. manes has attended almost 200 hours of post-graduate training in vision development and vision therapy. 

She has a special interest in helping people whose vision is affected by acquired brain injury from concussions, stroke or related to seizures. She also has an interest in helping children with vision-related learning disabilities, strabismus, amblyopia and other vision problems. 
---

Dr. Michael Fogt is the current founder of Ocean Optical and retired in February 2017.  He will be greatly missed!