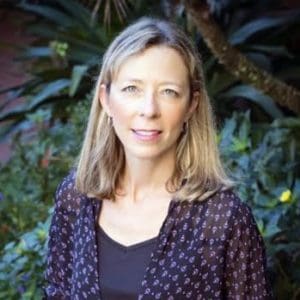 DR. ANGELA MARINO SCHRAMM

Dr. Angela Marino Schramm, owner, has been with Ocean Optical since 2005.   She received a Bachelor of Art from the University of North Florida , Jacksonville in 1998. She then went on to graduate from Nova Southeastern University of Optometry in 2003.  She began practicing in Palm Beach county until she was able to return to her home town of Stuart.

Dr. Marino Schramm has served on mission trips to Costa Rica to provide eye care services and works locally to provide vision screenings to schools and businesses. Dr. Schramm provides comprehensive exam examinations, contact lens fitting, and pediatric eye care.  She is a member of the American Optometric Association, Florida Optometric Association and the Treasure Coast Optometric Association.

Dr. Schramm resides in Stuart with her husband and two children.

_________________________________________________________________

CATHERINE DEREWYANKO, O.D.

Dr. Derewyanko received her B.S. in Biology with a focus on Pre-Medical coursework from the University of Central Florida in 2007.  She went on to graduate from Nova Southeastern University's College of Optometry with a Doctor of Optometry degree in 2011 and is a member of the international optometric honor society, Beta Sigma Kappa.  After graduation she completed additional residency training in Ocular Disease and is knowledgeable in the diagnosis and treatment of Glaucoma, Cataracts, Macular Degeneration, and diseases of the Cornea and Retina.  Dr. Derewyanko has published several scholarly articles with the Southeastern Conference of Optometry and the Clinical & Refractive Optometry journal.  She is a Jupiter, Florida native and enjoys outdoor sports, such as hiking, biking, paddle-boarding, fishing, and camping with her family.

---

Dr. Michael Fogt is the current founder of Ocean Optical and retired in February 2017.  He will be greatly missed!